เครื่องมือที่ช่วยสร้างแรงบันดาลใจ กระตุ้นการเรียนรู้ และพัฒนาศักยภาพของตนเอง
Knowdell Career Assessment Tools
การ์ดรูปภาพพร้อมคำศัพท์ ในการสร้างแรงบันดาลใจ ขยายมุมมองของผู้ใช้งาน หรือผู้รับการโค้ช ช่วยให้การโค้ชนั้นลื่นไหล มีการ์ดทั้งหมด 65 ใบ พร้อมคู่มือ และเทมเพลตพร้อมใช้งานครบชุด
เป็นการ์ดภาพหน้าคน หลากหลายอารมณ์ ความรู้สึก ทั้งเพศ วัย และเชื้อชาติ จำนวน 99 ใบพร้อมการ์ดกระจก และเทมเพลตเป็นการ์ดที่เหมาะกับการเรียนรู้มุมมองภายในของคนในระดับลึก และมุมมอบุคลิกลักษณะของเราที่สะท้อนต่อผู้อื่น
ประกอบด้วยการ์ดรูป,การ์ดคำ และการ์ดคำถามทรงพลังอย่างละ 33 ใบ อยู่ในห่อผ้า ที่จะช่วยขยายมุมมองให้กว้าง และหลากหลายขึ้น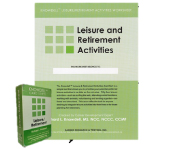 BE PART OF 6000+ GLOBAL CAREER COACHES CERTIFIED BY CAREER NETWORK (USA)
The 3 – day Job and Career Transition Coach Certification (JCTC) program was created by Richard 'Dick' Knowdell in 1977 and has been produced & distributed in Asia by Abundanz Consulting Pte Ltd. (ACPL)- a leader of Career Development in Singapore.

Coach Malarat Makawatsakul
a partnership with ACPL as the exclusive JCTC local authorized distributor in Thailand from Jan 2019 till now.
This well-recognized program provides the principles of career development which is helpful for:
who plan to be career coaches, counsellors, advisors
who strategize for People Development, improve Employees performance and engagement
EDUCATIONAL ORGANIZATIONS
who take initiatives in career orientation & development
Structured & easy – to - follow framework for career coaching
Two certificates: JCTC & JCDC
Transition Coach: Career practitioners and case managers who train and coach job seekers.
Development Coach: Career practitioners who work internally in organizations & coach employee.
Membership with Career Network
CEOs, Human Resource Directors/ Managers, HR Executives
Trainers, Consultants
Recruiters, Talent Management Specialists
Career Coaches, Counsellors, Advisors
Organization's Learning & Development Staff
Educators.
The Composition and Configuration of Jobs and Career Paths in the 21st Century
The Importance and Impact of Emotions on Job and Career Transition
Knowdell Career Assessment Tools
Job and Career Exploration
How to focus on an immediate job objective or a long-term Career Goal
Hands-on practice of Coaching Skills
Building and managing a job development or career strategy plan
Techniques to get both Job Search and career planning clients unstuck
Introduction to job search techniques
TUITION FEE (EXCLUDED VAT):
Early Bird 35,900.- Baht within February,2020
- From 01/03 - 10/03/2020: 39,900.-Baht
- From 11/03 - 20/03/2020: 42,900.- Baht
Included:
- 3 days training (included coffee break & buffet lunch) in 4 star hotel
- Training Material
- Full of Knowdell Card Sorts (4 set of cards & worksheet)
- 2 online training courses after workshop.